Do you understand the POWER you hold you?
Because YOU WILL!
Praise for the Academy:
"Feeling "lost" in the chaos?
Wondering why you feel "confused & unsettled" in your home and life?
Not sure which "path" is right for you?

You would be AMAZED at how your home affects your mind, spirit, health & everything that ripples into from there...

This phenomenal woman, teacher, mentor & friend has had such a huge impact on my life over the last year. Dealing with the chaos of health & the chaos of life...her mentoring, her impact, her teachings dramatically shifted not only my business but dramatically shifted my mindset around every area of my life!
If you're looking for some big transformational work that is actually super fun & can involve the entire family, look no further than Jen Heilman & her teachings of Empowered Living & Feng Shui.
Recently at the top "must read" books on Amazon! This renowned businesswoman & author, I consider a friend, colleague & associate.
Anyone would benefit from her teachings, support, and courses!
What you do in one area of your home....you do in every area of your life!"
--Mackenzie Christy -- Academy Member
You were put on this planet for a VERY important reason.
You have a purpose to fulfill...
and that's why the
EMPOWERED LIVING ACADEMY
was created.
Just for YOU.
For this very reason...
to
AWAKEN YOUR SOUL...
and guide you BEYOND your limitations...
towards rediscovering your JOY...
towards the deep undeniable KNOWING...
that FUELS your COURAGE and INSPIRATION
to take THE ACTION needed
to get you to the
RESULTS you've been dreaming of...
Are you ready to embrace the magic and the richness this life has to offer?
Then there is just one more thing to say,
WELCOME!!
I'm so happy you are here!
I want to take a couple seconds just to imagine what your life will look like one year from now...if you keep doing EXACTLY THE SAME THING you are doing right now...
What do you see?
Does it look pretty much the SAME?
More of the never ending hamster wheel?
More of the purpose-less, mind numbing busy, busy, busy...
NOW, I want you to imagine the transformation your life has undergone after joining
THE EMPOWERED LIVING ACADEMY.
What do you see??
Yeah, that's what I thought...
ABSOLUTELY MIND BLOWING, RIGHT?
This is a journey for clarity craving, action taking women who are seeking a more EMPOWERED way to live their lives...without sacrificing joy, family, home...and all the most important things that make life worth living.
This is a transformative program that combines the eye opening power of Feng Shui along with my own intuitive guidance, coaching and support to empower you to GROW and never stop GROWING as you continue to expand and lead with your own unique brand of inspiration...sending your own ripple of change out into the world.
This program is set up with quick and easy, bite size, assignments that will propel your life forward in the most amazing way.
8 Beautifully Mind Blowing Modules to stimulate change in all areas of your life...Bring you back into alignment with your unique passion and purpose...Bring you back into the flow of abundance...and FILL YOUR HEART with HAPPINESS.
This is a fully ONLINE EXPERIENCE which includes:
Life Changing Modules that will transform all Eight 'energetic themes' in your life:
Living in Your Joy - Are you stifling your JOY? Are you hiding your creative side? How finding your unique voice, authentically expressing yourself and speaking your truth can open the flow in your life and empower you beyond measure.
Enhancing the power of SYNCHRONICITY- Are you always in the right place at the right time? You will be! Enhancing the power of SYNCHRONICITY, allowing SUPPORT of all shapes and sizes, and building ease, freedom, TRUST and FLOW through this powerful CONNECTION.
Unleashing Your Passion & Purpose - Are you scared to unleash the power of your true potential? Not anymore...FUEL YOUR COURAGE! Learn to fully understand and embrace the power within you so you can passionately pursue your life purpose with abundant results.
Self Mastery & Developing Your Intuition- Do you know what truly makes YOU happy? Discover a deeper understanding of your own needs, wants and desires...set up boundaries that serve you...and learn to truly listen and trust your intuition. Tapping into your inner wisdom is the key to living purposeful and prosperous life.
The Power of Letting Go - Stuck in the past? Trying to control EVERYTHING around you? Understand the power of LETTING GO...How healing old hurts and old stories can help propel you into the future you've always dreamed of.
Raising Your Level of Self-Worth & Magnetizing Money- Let's be totally honest...do you feel worthy of Abundance? Learning to raise your vibration to MATCH and MAGNETIZE wealth is the key to a growing and flowing source of abundance.
Stepping into the Spot LIGHT of your SUCCESS- When you are deeply connected to the light of your soul and you allow that deep KNOWING and UNDERSTANDING to FLOW through you, people take notice, are drawn to you and support you in your success.
Giving and Receiving the POWER OF LOVE- The deep rooted connection between LOVE and ABUNDANCE and how understanding this intimate connection can completely transform your life.
There will be WEEKLY exercises and assignments based on the Module Themes listed above:
Week One: The Healing Art of Feng Shui- Defining and clarifying how you are subconsciously blocking the energetic flow in your life. Peeling back the built up layers and discovering the story that is being told over and over throughout your space and in your life.
Week Two: Specific Spaces- Focusing in on a particular room in your house that is speaking volumes about the current circumstances of your life. How making simple shifts and adjustments to your space can ignite your life and bring you back into an aligned state of power.
Week Three: Energize ME! - Catching the Feng Shui FEVER and maintaining it! Learning the importance of keeping your energy raised and ways to effectively maintain it.
Week Four: Setting Intentions From a Place of Power- Now that you are in an energized place of power it's time to set your intentions and claim the life you want...this is when the magic happens!
Week Five: Finding the Flow- The Universal powers and our own limiting beliefs can play tricks on us to test our new found stamina. An unexpected blip or hiccup usually shows itself at this time. This is a test of our resolve for change and of our new found ability to stay in a state of power instead of crumbling into fear. The tests are to be expected but we will be prepared.
Week Six: Results Week! Recognizing and celebrating the progress. Time for inner reflection and understanding on how to maintain and sustain the upward growth.
REAL SUPPORT, RIGHT HERE:
Daily Connection, Coaching through the private Facebook Group, Weekly Facebook LIVE CHATS, Monthly Masterminds and the SUPPORT you've been craving...
The BEAUTY OF THE GROUP:
This is an amazing group where you'll receive daily support, guidance and inspiration. It's also an incredible opportunity to connect with like minded women who are on a similar journey and path as you are.
What would it be like to have a whole sisterhood holding space for you everyday?
Holding you up, holding you steady and accountable, helping you through your struggles, sharing in your joys, building your self-worth, CELEBRATING your success, helping you manifest your dream life?
I'll tell you what it's like...
It's MAGIC.
We are not meant to continue on this journey alone. It's too easy to slip back into to self limiting, negative patterns...And now you don't have to...and it's all online...anyone can participate from anywhere...anywhere in the world!
GUEST EXPERT SPEAKERS: During each MODULE we will receive incredible insight from one of these Soul-Centered Experts (via either Facebook Live Chat in the Group or ZOOM Video Conference.)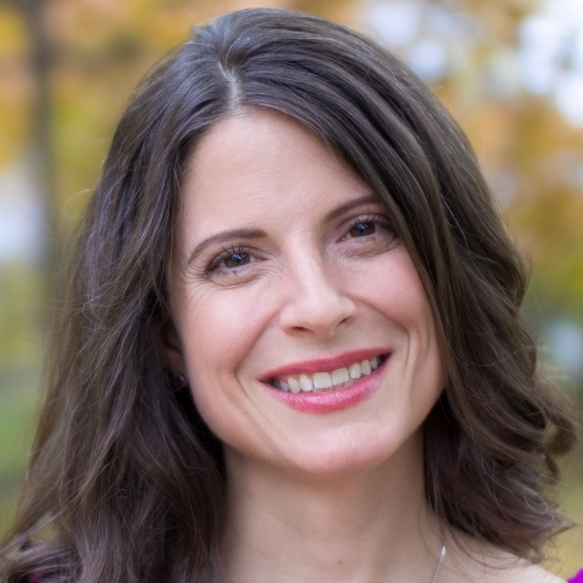 Gina Law: Gina is a Soul Coach, Health and Wellness Coach, Reiki Master, & Intuitive Healer. She teaches her students and clients how to connect body, mind and spirit to align with their dreams, taking them out of the future and bringing them into the now. Gina will be a regular speaker in the group during the "Energize ME!" weeks. www.ginamaria.info
Laura Prizby: Laura Pryzby is an Intuitive Healer, Holy Fire II Karuna Reiki Master, Integrated Energy Therapy (IET) Instructor, and Certified Health Coach. Her healing work supports people who hold onto a vision for a soul-filled harmony, ease, creativity and playfulness for themselves and their families -- despite the stress, overwhelm and exhaustion that everyday life can bring. Through heart-centered channeling, Laura guides clients to release the grip of pain, confusion, loneliness, grief, and worry. A deep sense of wholeness and well-being is restored, creating a renewed space to embrace their true essence while opening pathways for that beautiful vision to take root and bloom.
Are you thinking to yourself
THIS IS EXACTLY WHAT I NEED!?
It's all right here...
The invitation is in your hand...
Now it's up to you.
ACADEMY ENROLLMENT IS CURRENTLY CLOSED
Sign up for the newsletter below and be the first to know when enrollment reopens...